MILLENNIUM GAMES SPECIALIZES IN LIVING CARD GAMES
A Living Card Game ® (LCG®) offers an innovative fixed distribution method that breaks away from the traditional Collectible Card Game (CCG) model. While LCGs still offer the same dynamic, expanding, and constantly evolving game play that makes CCGs so much fun, they do away with the deterrent of the blind-buy purchase model that has burned out so many players. The end result is an innovative mix that gives you the best of both worlds.
aaaaaaaa
Millennium Games hosts LCG night every Thursday starting at 6:00 pm.
Entry on Thursday night is free, and players get to relax in the Millennium Games Private Game Room
Some of the LCG and expandable card games features on Thursday night are:
---
A Game of Thrones: The Card Game
Explore the deadly universe of George R.R. Martin's bestselling fantasy epic A Song of Ice and Fire in A Game of Thrones: The Card Game. Two to six players vie for control of the forces of Westeros as they bring the beloved characters, locations, and events of the world of the Seven Kingdoms to life through innovative game mechanics and highly strategic game play. The game is now in its second edition, featuring streamlined game play that remains true to the original game but speeds up each game by up to 25%. Millennium Games hosts Game of Thrones on Monday Nights in our Private Game Space
---
Android: Netrunner The Card Game
In a dystopian future where corporations can scan the mind and interface it directly with the network, corporate corruption and political agenda are the only thing that matters. The network is the crux of modern human civilization, and while visionary corporations seek to secure their most valuable data, elite hackers known as netrunners seek to steal it. This asymmetrical card game for two players asks players to choose between stealthy rebel Netrunners; seeking to crash the corporate agendas, or the strong and rich Corporation; trying to acomplish global dominance in their field through subterfuge and blackmail. The game resurrects the mechanics of the original Netrunner.  and updates them to increase clarity and promote a more dynamic play environment. Millennium Games hosts multiple leagues each year using the Netrunner LCG.
---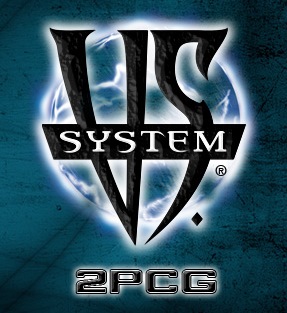 Vs System: 2 Player Card Game

The Vs. System is a card game where 2-4 players each build a deck of Characters, Plot Twists, and Locations, and try to knock out their opponents. Each Vs. System set comes with a full playset of cards so you'll have everything you need to play the full game right out of the box. If you never played the original Vs. System, don't worry: You'll pick it up fast. And If you've played original Vs. you'll find that some parts of the game have been streamlined or changed in order to make it easier to learn, faster to play, and more fun to battle.
Each player starts with a Main Character such as Iron Man, Star-Lord, or Thanos. During the game you'll play resources and recruit Supporting Characters. You'll organize your formation between your Front and Back Rows, and you'll make solo and team attacks against your foes in order to stun and KO them. You'll play Plot Twists to enhance your team or hurt your opponent's. You'll use your Locations to activate your team's Super Powers. Your Main Character will earn Experience Points and Level Up to dominate the battlefield. Finally, you'll KO your opponent's Main Character (or they'll KO yours).
---
The Lord of the Rings: The Card Game 
The power of Shadow threatens to engulf Middle-earth, enslaving the Free Peoples to the Dark Lord's will. A glimmer of hope lies with those willing to stand stalwart against the influence of Sauron. However, it will take the combined might of many to stand against the Dark Lord's legions, and time is growing short.
Set upon the rich backdrop of J.R.R. Tolkien's renowned fantasy world of Middle-earth, The Lord of the Rings: The Card Game is the first cooperative LCG. Designed for one to two players (or four players when combining two Core Sets), The Lord of the Rings puts players in control of a customized party of heroes armed with a variety of allies, attachments, and events from four different spheres of influence. Players combine their efforts to face off against different scenarios that are all run by the game itself.
---
The characters, starships, and situations of the original Star Wars trilogy come to life in Star Wars™: The Card Game, a head-to-head Living Card Game of tactical combat and strategic planning that allows two players to wage cinematic combats between the light and dark sides of the Force.
Command such legendary characters as Luke Skywalker, Han Solo, Leia Organa, Boba Fett, and Darth Vader. Launch strategic assaults against your opponent's objectives. Tempt fate in thrilling edge battles. Seek to make an ally of the Force or master its power for your own purposes.
---